Pastor & Mrs. Holmes would like to invite you to our next service!
We look forward to seeing you!
(see service times on our Calendar & Events tab)
(see What We Believe tab)
"Like" us on facebook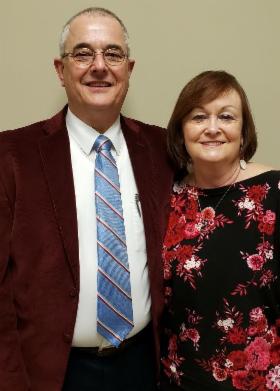 THIS WEEK'S SCRIPTURE MEMORY
1/19/2020 --- 1/24/2020

Give ear, O ye heavens, and I will speak; and hear, O earth, the words of my mouth.

My doctrine shall drop as the rain, my speech shall distil as the dew, as the small rain
upon the tender herb, and as the showers upon the grass:

Because I will publish the name of the Lord: ascribe ye greatness unto the our God.
Deuteronomy 32:1-3